About.
INSPIRED BY DIFFERENCE.
I enable growth by combining data with my background in marketing and international business development. Through this process, companies and teams get insights about their customers behaviour and learn how to improve their products and services.
I currently bring a 'Growth Mindset' tot B2B and B2C scale-ups and corporates; helping founders, entrepreneurs, consultants, and marketeers increase their traffic through innovative methods. I help teams work together to accelerate growth. These teams might include strategists, business consultants, data scientists, SEO/SEM/SEA professionals, graphic designers, developers and/or marketeers. In the process I've used various tools and processes to track performance and optimise results.
On my free time, I pursue my passion for travel and understanding cultural differences, especially with how they play into creation, innovation and social media.
Experience.
My main areas of expertise are the following. If you want to know how I could help your business grow, just send me a message.
01. INTERNATIONAL EXPANSION.
International expansion is more than just having an English website. It's important to know what your customers want, what moves them and how regional nuances impact your business. Think global, act local.
02. GROWTH HACKING / DATA DRIVEN APPROACH.
Taking a data driven approach allows you to experiment and spend your budgets more efficiently. By doing so you shouldn't lose sight of your customer.
The world around us keeps changing and new technologies emerge left and right. How do you figure out which technologies are interesting to implement in your business?
RECENT PROJECTS.
Royal Friesland Campina
felicevs
2019-10-06T21:03:05+00:00
Natuurmonumenten
felicevs
2019-10-06T20:34:36+00:00
Growth Expert – Seats2Meet
felicevs
2019-10-06T19:52:18+00:00
Sportinnovator Centrum – Nutritional Status & Health
felicevs
2019-10-06T19:51:25+00:00
Growth Hacking – Auverture
felicevs
2018-11-21T14:37:51+00:00
International account manager – DUIKEN magazine 
felicevs
2018-11-21T14:14:43+00:00
Marketing manager – KJ Business Software 
felicevs
2018-11-23T17:00:58+00:00
International Sales & Marketing – Playgro
felicevs
2018-11-21T14:47:53+00:00
Export – Elka Pieterman
felicevs
2018-11-21T14:43:27+00:00
Clients.
See what others have to say about working with me and decide for yourself.
"Felice is a top-notch growth hacker who doesn't hold any secrets. In the few months working with her I learned things that now I don't see myself working without. She brings a lot of value for the company and everyone working in it, and the best part is she does it while having a good time. I will miss working with her and I wouldn't hesitate to recommend her to anyone looking to step up their game."
BEATRIZ BREMER
"Above all, I was impressed with Felice's ability to communicate well, earn respect internally as well as externally and most important to always have a creative approach of our customers. Felice would be a true asset for any positions requiring a strong communicator with a good business judgement and comes with my heartfelt recommendation."
ED BRUIJNS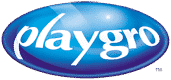 "In working with Felice, I found her to be very detailed oriented and efficient. She was able to clearly get across the things that she needed in order to be able to achieve a positive result. She is hard working and a real team player. I would highly recommend her to anyone looking to improve their business."
ART MOSS
Contact.
LET'S TALK.
Whether it's to collaborate, network or ask for advice, please don't hesitate to get in touch!